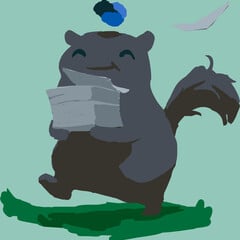 devin platts
Visual Development & Illustration
Prague, Czech Republic
Summary
Freelance Concept Artist & Illustrator working in games industry since 2009.
Client List includes: Gameloft, Hi-Rez studios, Riot Games, Wizards of the Coast, Iron Helmet Games, and more.
I am comfortable working on a wide range of products - from stylized and lighthearted to gritty and realistic. I enjoy being in an environment that promotes artistic growth, and encourages interdisciplinary collaboration on exciting and interesting projects.
Skills
Concept Art
Character Design
Creature Design
Illustration
Software proficiency
Productions
Video Game

Smite

Year

2016

Role

Illustrator

Company

Hi-Rez

Mobile Game

Order & Chaos 2

Year

2015

Role

Concept Artist

Company

Gameloft

Mobile Game

Dungeon Gems

Year

2014

Role

Concept Artist

Company

Gameloft

Mobile Game

Blitz Brigade

Year

2013

Role

Concept Artist

Company

Gameloft

Mobile Game

Gangstar City

Year

2013

Role

Concept Artist

Company

Gameloft

Mobile Game

Order and Chaos Duels

Year

2013

Role

Illustrator

Company

Gameloft

Mobile Game

Heroes of Order & Chaos

Year

2012

Role

Concept Artist

Company

Gameloft

Mobile Game

Wild Blood

Year

2012

Role

Concept Artist

Company

Gameloft

Mobile Game

Six-Guns

Year

2011

Role

Concept Artist

Company

Gameloft
Experience
Illustrator at Hi-Rez

Alpharetta, United States of America

Creating Marketing Illustrations / Splash Art on SMITE with a focus on dynamic perspective.

Concept Artist & Illustrator at Freelance

United States of America

October 2013 - October 2016

Concept art and illustration.

pre-production, in-game illustrations, and marketing art, with a focus on characters and creatures.

Concept Artist at Gameloft

Shanghai, China

Concept art and in-game Illustrations for the mobile games platform.

Specialization in character and creature design.

Concept Artist & Illustrator at Freelance

United States of America

Character and creature concepts, in-game assets, illustrations, etc.

BFA at Univeristy of Southern Maine

United States of America

September 2003 - May 2009

Studied a wide variety of traditional media with a concentration in drawing and painting.

-Art Discipline Award